Sam Baker
Sam Baker is one of the best and most charismatic of contemporary American singer-songwriters. He embarks on a short solo tour of the UK in June 2017 in support of his new album Land of Doubt. A track from this album can be heard on our covermount CD Un-Herd - free with the latest issue of RnR, and very splendid it is too.

Tour dates as follows:

Friday 23 June: St Andrews in the Square, Glasgow
Saturday 24 June: Jumpin' Hot Club, Gateshead
Sunday 25 June: Black Dyke Mills Heritage Venue, Queensbury, Bradford
Monday 26 June: The Greystones, Sheffield
Tuesday 27 June: The Musician, Leicester
Wednesday 28 June: What's Cookin' @ Leytonstone Ex-Servicemens Club, London
Thursday 29 June: The Tunnels, Bristol

Here is Sam singing Pony from his album Mercy.


Musicport 2017
The Musicport local, national and inretnational festival returns to Whitby on 20, 21 and 22 October 2017.

Amongst the many and varied acts appearing are Afro Celt Sound System, O'Hooley and Tidow, Andy Kershaw and Hope and Social.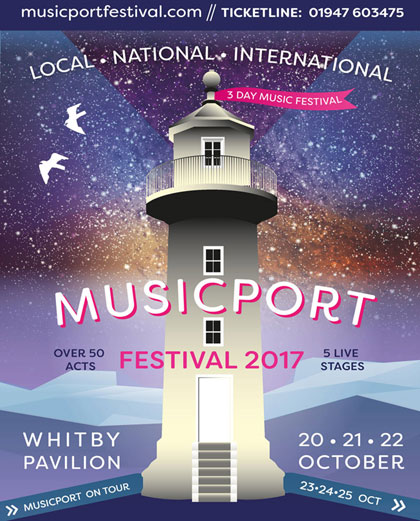 Derby Folk Festival 2017
This year's Derby Folk Festival runs from Friday 06 October to Sunday 08 October 2017. Headline acts include: Oysterband, Show of Hands and False Lights.