Chastity Brown - UK Tour Sep/Oct 2018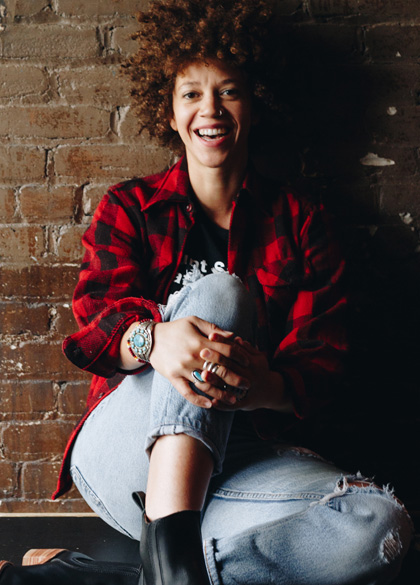 Chastity Brown brings her "brooding soul eloquence, alt-rock wiriness, atmospheric pop sweetening and folk-inflected naturalness" to the UK in September and October 2018. She will be playing songs from her accalimed new album Silhouette of Sirens.

Catch her live at:

Thu 20 Sep: The Stables, Milton Keynes
Sat 22 Sep: The String Jam Club, Selkirk
Sun 23 Sep: Sound in the Suburbs @ Nice and Sleazy, Glasgow
Mon 24 Sep: Henry Tudor House, Shrewsbury
Wed 26 Sep: The Victoria Hotel, Menai Bridge
Thu 27 Sep: Kitchen Garden Cafe, Birmingham
Fri 28 Sep: St George's Hall, Bewdley
Sat 29 Sep: Black Dyke Mills Heritage Venue, Bradford
Sun 30 Sep: Jumpin'Hot@The Earl of Pitt Stree, Newcastle
Tue 02 Oct: Green Note, Camden
Wed 03 Oct: Live@The Hyde Tavern, Winchester
Sat 06 Oct: The Pennoyer Club, Pulham St Mary
Sun 07 Oct: Cosmic Americana @ The Running Horse, Nottingham


My Darling Clementine
Husband and wife duo Lou Dalgleish and Michael Weston King are taking the bitter sweet country sounds of My Darling Clementine to a town near you as part of thier Autumn UK tour.

They will be featuring songs from thier critically acclaimed latest relaese - Still Testifying - described as a "rich, diverse and compelling record" by Whisperinandhollein - as well as material from thier impressive back catalogue.

Catch them live at:

Friday 07 September: Chapel Arts, Bath
Saturday 08 September: The Plough @ The George, South Moulton
Sunday 09 September: Acorn Arts, Penzance
Friday 21 September: Acapela, Cardiff
Sunday 23 September: Voodoo Rooms, Edinburgh
Sunday 07 October: Henry Tudor House, Shrewsbury
Wednesday 10 October: Islington Academy, London
Friday 12 October: The Warehouse, Harrogate
Saturday 13 October: The Music Room at the Phil, Liverpool
Wednesday 17 October: The Rep Theatre, Birmingham
Thursday 18 October: Night People, Manchester
Friday 19 October: Musicport Festival, Whitby
Saturday 20 October: The Ent Shed, Bedford
Wednesday 31 October: St Pancras Old Church, London

Here is My Darling Clementine video of Yours Is The Cross I Still Bear


Musicport 2018
The Musicport local, national and inretnational festival returns to Whitby on 19, 20 and 21 October 2018.

Amongst the many and varied acts appearing are Vieux Farka Toure, O'Hooley and Tidow and Mokoomba.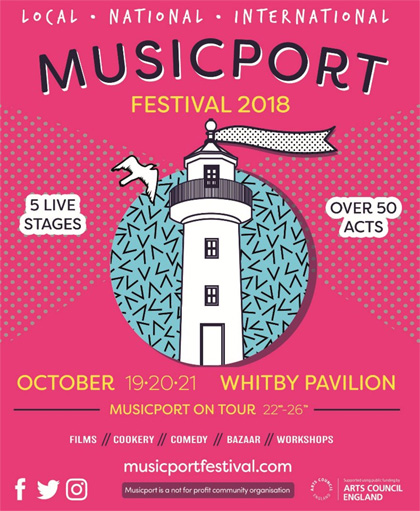 Carlisle Blues Festival 2018
This year's Carlisle Folk Festival runs from the 28th to the 30th of September 2017. Headline acts include: The Ian Siegal Band, Todd Sharpville Band and The Stumble.